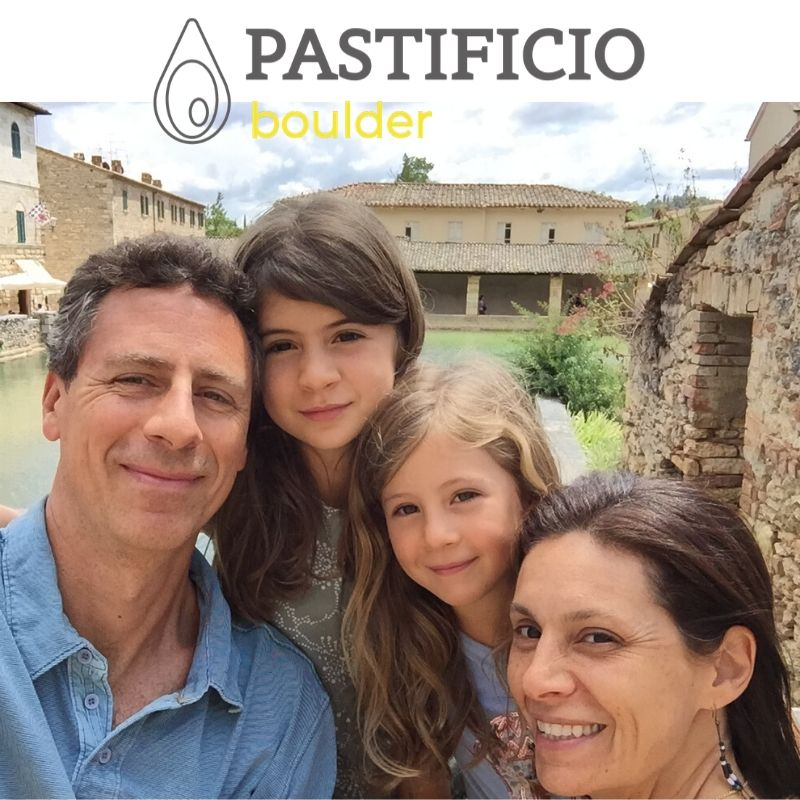 Pastificio Boulder
Contact: Claudia and Ted
City: Boulder, CO,
Email Address: orders@bcfm.org
Phone: 646-373-1578
About Us
Pastificio Boulder is a Boulder-based, organic, heritage and ancient grain pasta company. We got our start in 2018 at the Boulder Farmers Market, preparing cooked-to-order fresh pasta meals in the food court. In 2019, we have expanded our business to include both retail and wholesale packaged fresh and dry pastas, pasta sauces and complete fresh pasta meal kits. We create "just crafted" pastas from whole grain flour which we mill fresh, in-house daily from organic, heritage and ancient grains. Several heritage varieties of wheat we use, such as Red Fife, Turkey Red, Blue Emmer and White Sonora, are grown locally by Aspen Moon Farm.
There are no obscure ingredients or food preservatives in any of our pastas, just real food (organic wheat and water). The dry pastas are slow-dried for 48hrs to best keep the integrity of their shape and to make them shelf stable. Dry pasta also allows us to use only earth-friendly compostable packaging, another core value we believe in. The result is simply a delicious tasting and a more nutritious craft pasta. Real food, grown and crafted by local businesses who care about a more sustainable and fair food system.