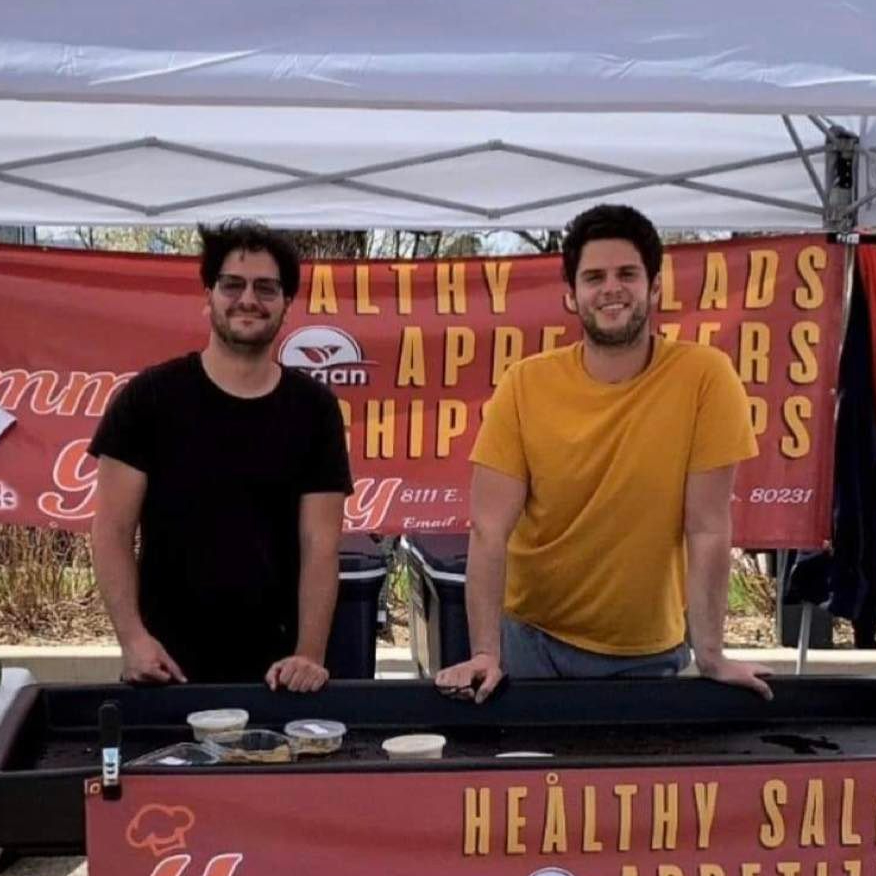 Yummy Yummy Products
City: Denver, CO,
Email Address: yummyyummyproducts@gmail.com
About Us
Originally from Tunisia, Elyes and Aziz bring a new taste of Hummus to your farmer's market. "We are childhood friends, we love hummus and we wanted to share this love with our fellow Coloradans." Yummy Yummy Products is a mix of unique flavors, freshness and heritage straight out of North Africa. Yummy Yummy Products is also years of experience, patience and labour. Learning from the best in the business in LA to bring to you the smoothest flavorsome Hummus you'll ever taste. All dips are freshly made from scratch by professional hummus makers and many of them contain locally sourced. New flavors on every occasion and a taste you'll never forget!

Towards the end of the pandemic, we visited a friend in Denver and right away, we fell in love with the city. As daily consumers of Hummus, we headed to the farmer's market only to notice they weren't any sold. So we've decided to put our heads together and have our backgrounds in business, entrepreneurship and Hummus merge into one creation: Yummy Yummy Products. We've started with 7 farmer's markets in 2021 and we're doubling it this year!