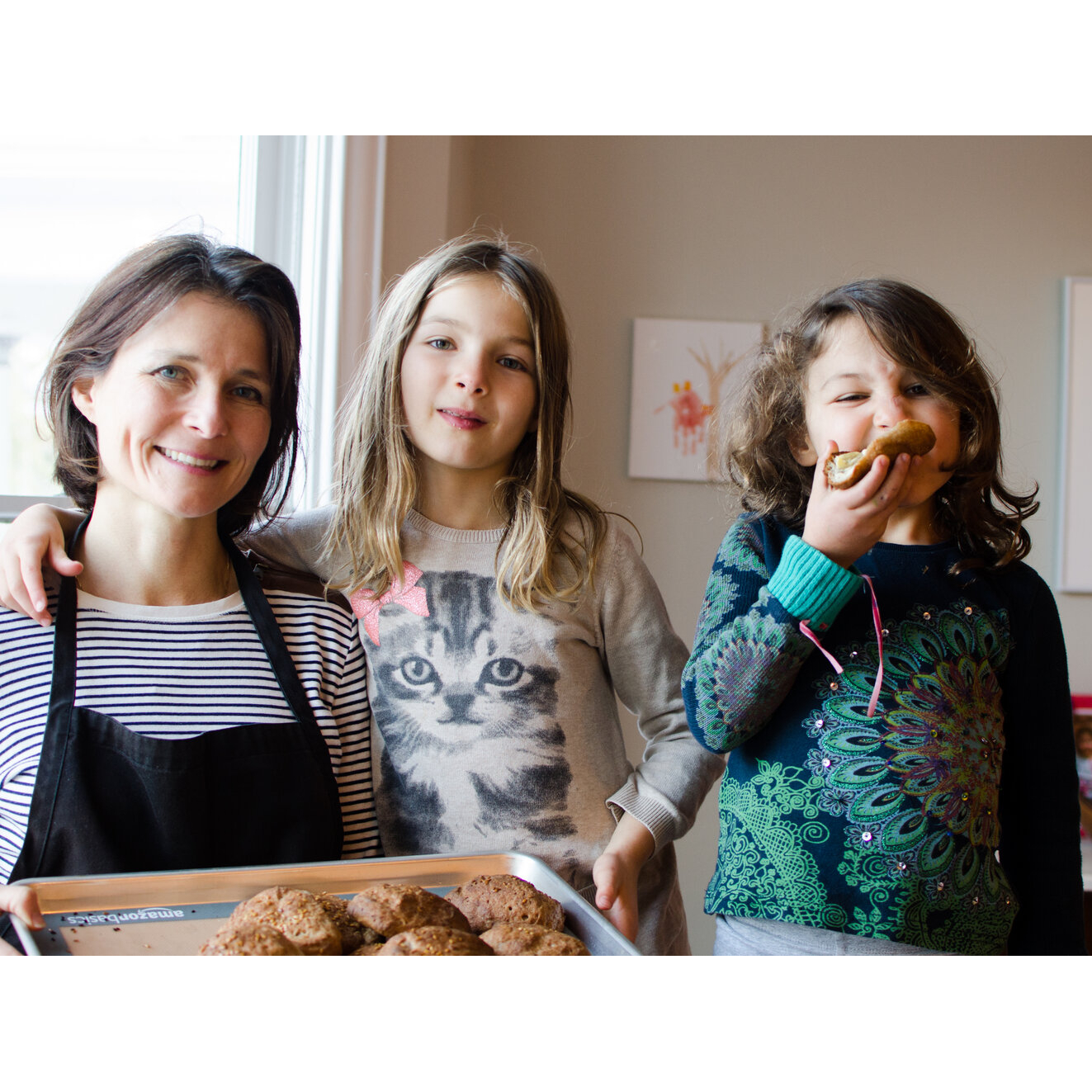 Havenly Baked Goods
Contact: Katarina Schare
Address: 665 Maxwell Avenue Boulder, CO, 80304
Email Address: orders@bcfm.org
Phone: 720-202-9275
About Us
Hävenly Baked Goods is a Boulder based company that believes in bringing Swedish inspired baked goods with real, nutritious ingredients that tastes amazing and is surprisingly gluten-free to your table. Bread we don't hesitate to give our kids! We bake in small batches and all our baked goods are gluten-free, dairy-free and nut-free.

Katarina, the CEO and founder of Hävenly Baked Goods, moved to Boulder from Sweden in 2010 and soon her body had a hard time digesting the new food. She moved to organic produce whenever possible, and started exploring different gluten-free diets to see if anything could help. Every week she would bake fresh bread for Friday family dinners, and over the years she created wonderful gluten- and dairy-free bread inspired by her Swedish heritage. Nutritious bread using whole ingredients like organic buckwheat, oats, coconut flour, coconut sugar and various seeds that smelled and tasted amazing. Bread that tasted so good, her children, family and friends couldn't tell that it was gluten-free. As she continues to explore new recipes, she spread the word that gluten- free bread can taste great and make you feel even better. Hävenly takes great care in using sustainable packaging and to source organic and local products as much as possible.


Practices
We are deeply concerned about Covid-19 from a personal and business perspective. We have increased our sanitary procedures beyond regulatory requirements:

- As we are a tiny bakery we only have two people involved in the operations, which gives us as much control as is possible under these extraordinary circumstances over production and distribution. We consist of the founder and lead baker Katarina, who also handles purchasing, packaging and delivery, and one additional baker.
- We are in agreement to use strict social isolation privately and never to bake should we feel even the slightest ill. We follow the regulations of a professional food manufacturer. In addition, we sanitize any area frequently touched (door nobs, equipment, handles, washing machine, hand washing stations and so on).
- Our products are baked at 350-435 F, which kills the corona virus according to the CDC. Thereafter we pack the bread in bags using gloves (even though we hate the extra plastic waste). Despite these actions we still recommend that you preheat your oven to 375F and bake the goods for 3-5 min, or toast it before eating. Not only is this an added safety precaution - it makes the baked goods taste AMAZING!