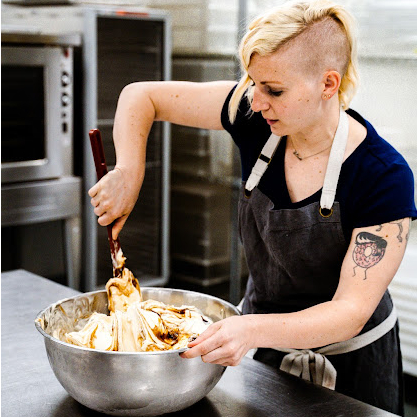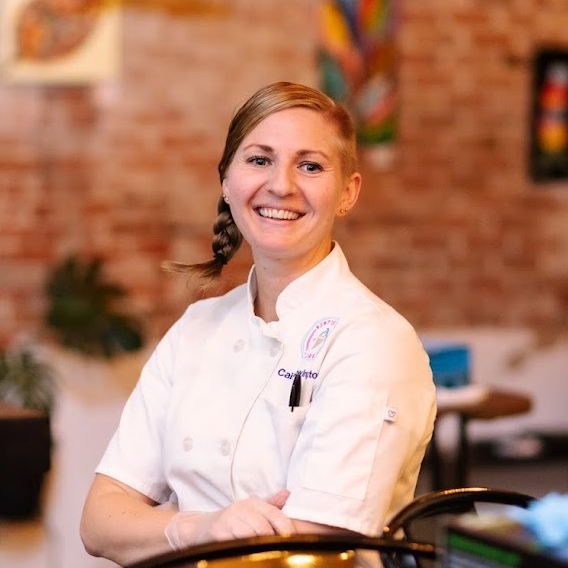 Pint's Peak Ice Cream
Contact: Caitlin Howington
City: Denver, CO,
Email Address: orders@bcfm.org
Phone: 720-739-1555
About Us
Pint's Peak is Denver's underground small batch artisan ice cream completely owned and operated by Caitlin Howington, a trained pastry chef who fell in love with Colorado with a burning desire to share her love of high quality ice cream with unique flavors. Originally from Maryland, Caitlin graduated summa cum laude with a bachelor's degree in Pastry Arts from Walnut Hill College in Philadelphia, PA. During her education, Caitlin worked for esteemed restaurateurs in Philadelphia including Iron Chef Jose Garces, completed an internship at the Four Seasons Hotel, and became Pastry Chef leading the pastry department for two restaurants (Barbuzzo and Jamonera) and a retail chocolate shop (Marcie Blaine Artisanal Chocolates) by age 23. After spending 8 years working in fine dining and hotels, she left the kitchen to become more well rounded and fine tune other skills. Caitlin then spent several years working in a variety of roles within the hospitality industry including high end catering and events, sales, operations, and marketing. In August 2019, after a solo trip to Denver, she chose to sell everything, and move to Colorado only eight months before COVID-19 related closures. She accepted a sales position with an upscale catering and decor company, however, in March 2020 when COVID-19 hit, Caitlin was one of the millions laid off. She'd had the idea of starting an ice cream business over the years, and decided to use this new free time to launch it. Having only visited the Rocky Mountains once before permanently relocating, Caitlin took inspiration from Pikes Peak and dubbed her elevated ice cream: Pint's Peak.
Practices
We offer small batch artisan ice cream in bold and unique flavors. Proudly scratch-made with local dairy and the highest quality ingredients, it's anything but vanilla.